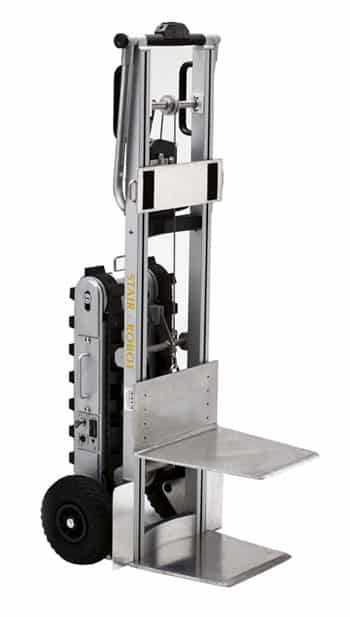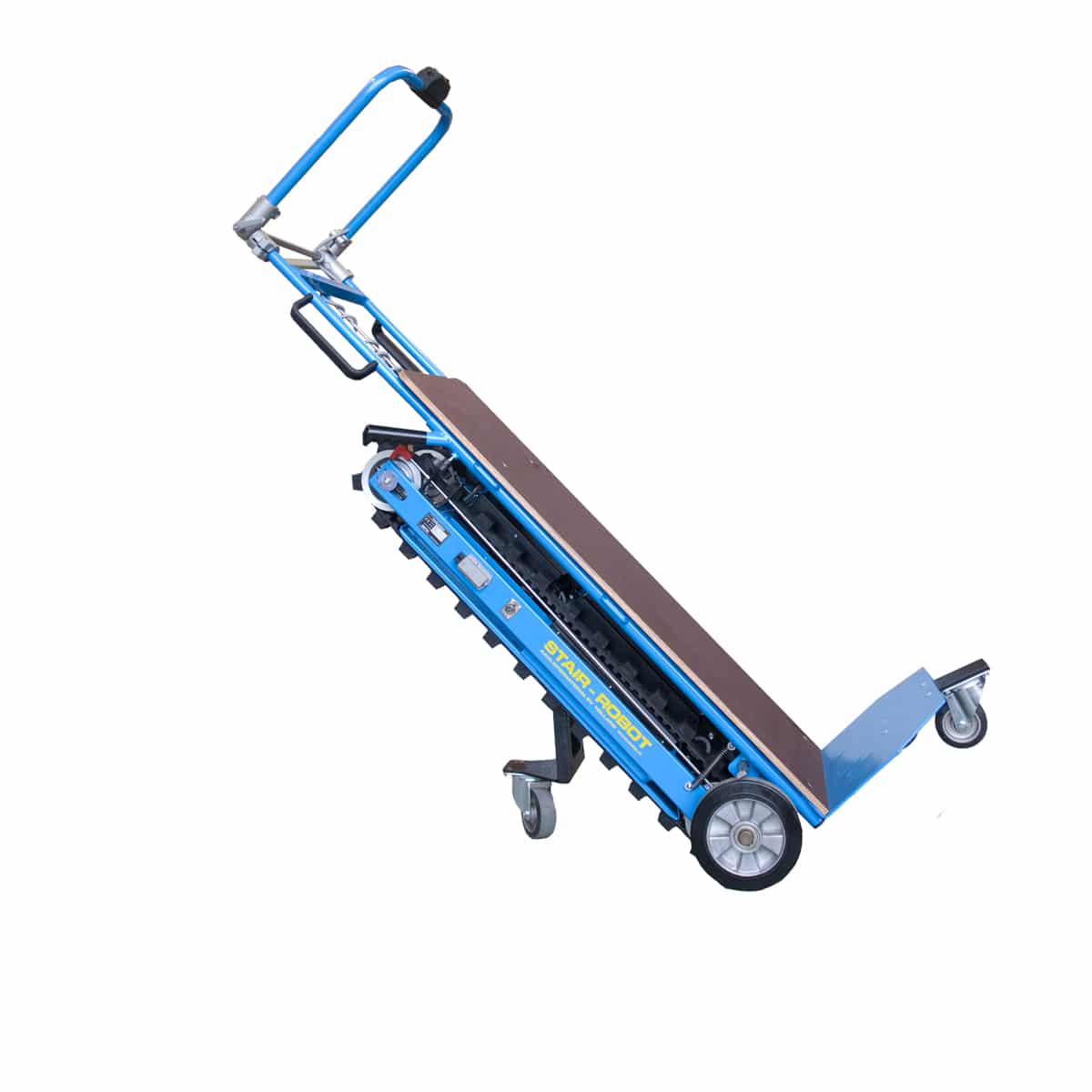 Transport contractors, transportation managers and many other Stair-Robot® operators contributed to the development of the current design . This input has resulted in the following models:
The Stair-Robot® Express
Specially designed for loads up to 175 kg.
The Stair-Robot® Professional
Specially designed for loads up to 350 kg.
The Stair-Robot® Heavy Duty
Is able to handle all heavy and fragile loads up to 1000 kg.
To find the stair robot that suits you the best, you can also make you're choice based on the use you're industrie.
our specialists can also help you find the best Stair-Robot®. When you leave your contact information we will contact you as soon as possible.
High standards
Each Stair-Robot ® is manufactured from extruded aluminum with high standardsand without welds. The battery is the best performing in the industry, which uses astate of the art charging system. the Stair-Robot Express ® is able to move a load of 175kg, 20 times up and down the stairs . In addition, the average partial battery is about life 4-7 years.
Every detail is designed to make the Stair-Robot ® hefinstrument the most ergonomic device on the market. So for example, We strategically positioned the control panels on every device above the machine and between hendles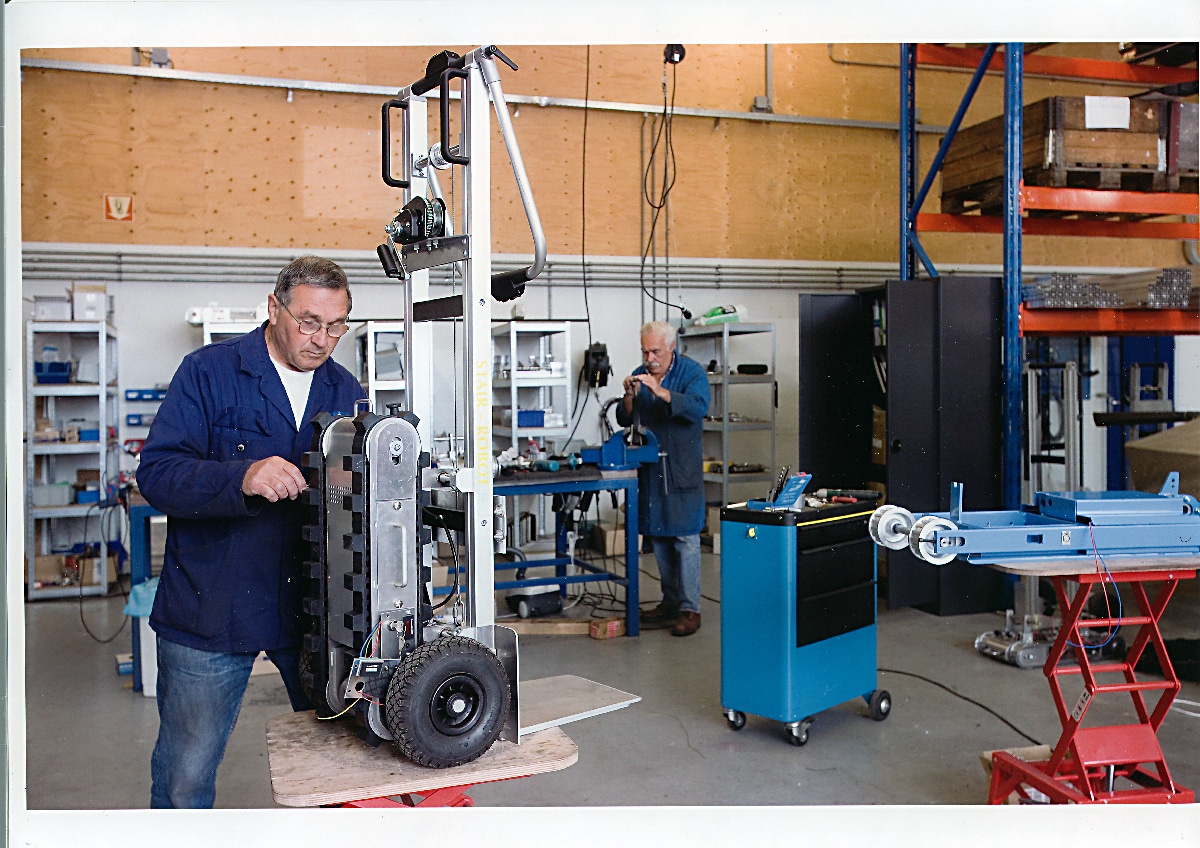 Quality
The Stair-Robot® has a quality that no one else in the market can match. The Stair-Robot® has a hardened steel shaft which fits perfectly with the engine and battery, in order to get the best combination of strength, durability and efficiency.
The jump locking system provides additional protection in the security system. The wheels of the Stair-Robot® can lift the system up to reduce the machine footprint - ideal in small spaces such as stairs and narrow halls. This feature also explains why it is so easy to move cargo over obstacles; the power needed when the wheels have to lift is much lower to keep the load straight!
Operation and battery
All Stair Robot ® machines are manufactured with a solid state controls which reduces the load on the battery. This not only ensures that the battery lasts longer every day but also that the overall battery lives longer. Another advantage of solid state controls (unique in the industry) is the "soft start"function. This advances the safety of the machine because sudden displacement at an starting movement is reduced and the machine functions more flexible . The new control also allows the service and maintenance to be as easy as 1-2-3