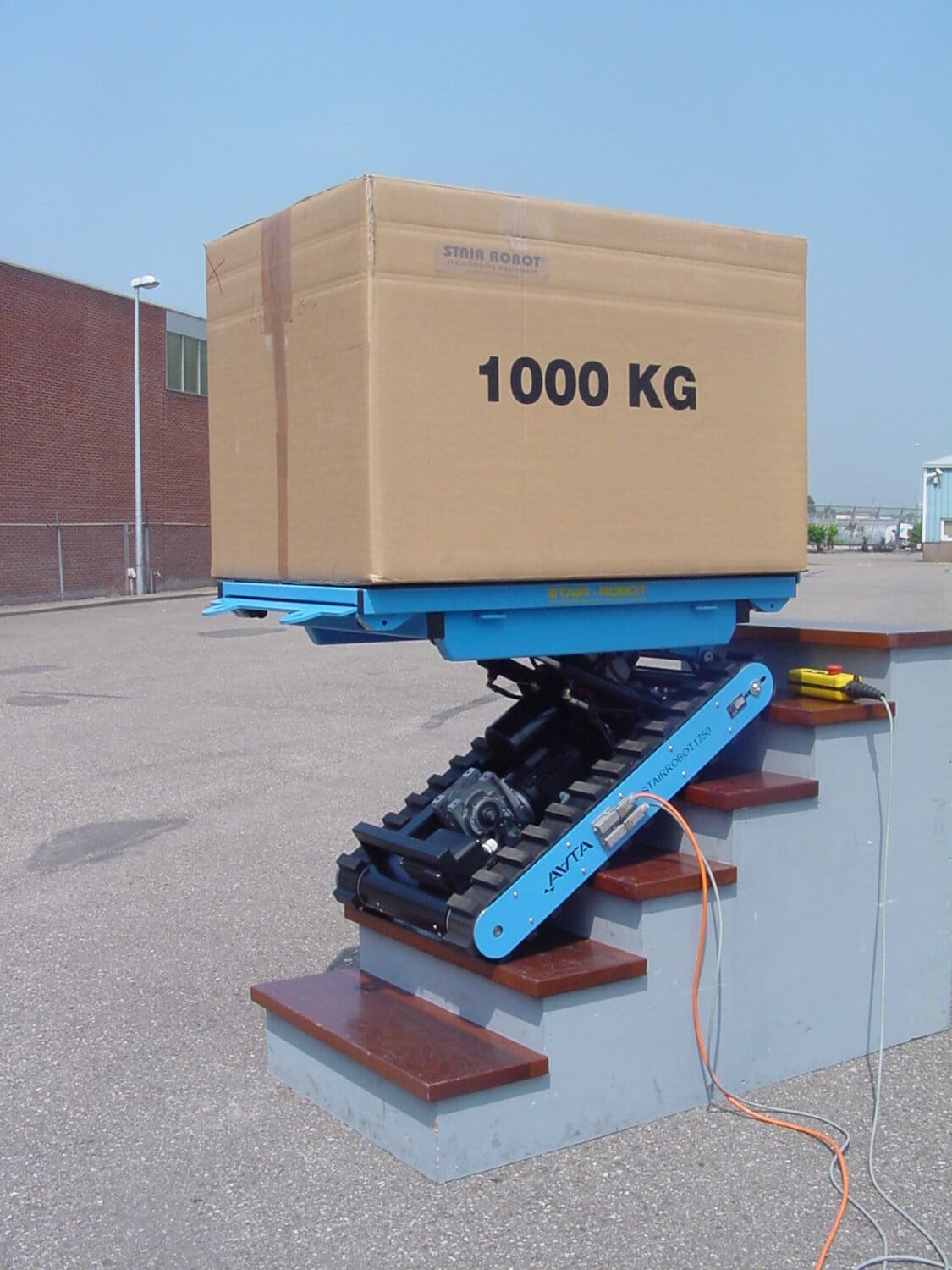 Specifications Stair Robot ® Heavy-Duty
| | |
| --- | --- |
| Processing capacity | 1000 kg |
| Length | 1185 mm |
| Widht | 720 mm |
| Weight | 250 kg |
| Engine | 750W / 1 pk |
Drive shaft
The driving force is supplied by a single-phase AC motor which is sent directly to the drive through a built in gearbox. The wormgear creates an effective braking system when the trigger is released or the power supply is interrupted for any reason whatsoever.
There is also a model with a 2 speed system and a 1.5 kW three phase motor with a 230V 1 phase power.
Hydraulic level control platform
The hydraulic platform level control is managed by a single-phase AC motor with low noise. The hydraulic power pack allows the platform 90 degrees up or back.